Hamburg-07/09/22
Another early alarm, and the sight of darkness awaited us on the start of day 3, but ready to explore Hamburg we set off to the train station. We had a long journey ahead, with 3 trains to catch, but managed to haul our belongings successfully to our next city!
After arriving at our very cool accommodation and venue for the evening, Cab20, we were once again glad to rid ourselves of our belongings (squeezing them into our cabin. The hotel is a cabin hotel meaning all the rooms are functional but a little on the smaller side)! With Lea keen for a more relaxing afternoon we walked towards the town hall, wandered the busy streets, and then headed out of the centre slightly to Planten un Blomen, a park and botanical gardens with a whole host of interesting sights.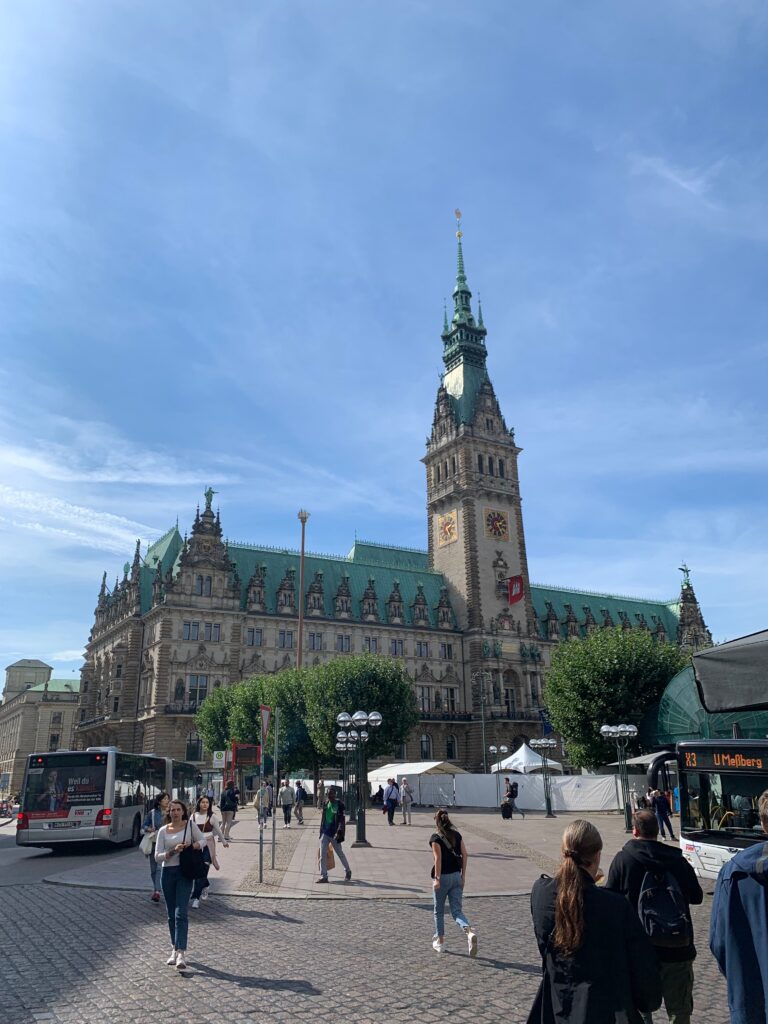 A quick exploration round the Japanese garden, and view of the lake, and then it was off to find a cafe for a bit of relaxing time and a slice of cake. We were in luck as we stumbled upon an area of the park with a stage, where an orchestra were performing a free outdoor concert, and found a small cafe just next to it! It always feels very much like a holiday to me when there's relaxing music, warm weather (it was still very warm!), and a chance to sit in the park during the afternoon!
[Side note about the park and a cool feature that I think needs to make it to England. It has some fun looking water games like a small pond where you fire the water cannons to get a ball in the opponents goal!]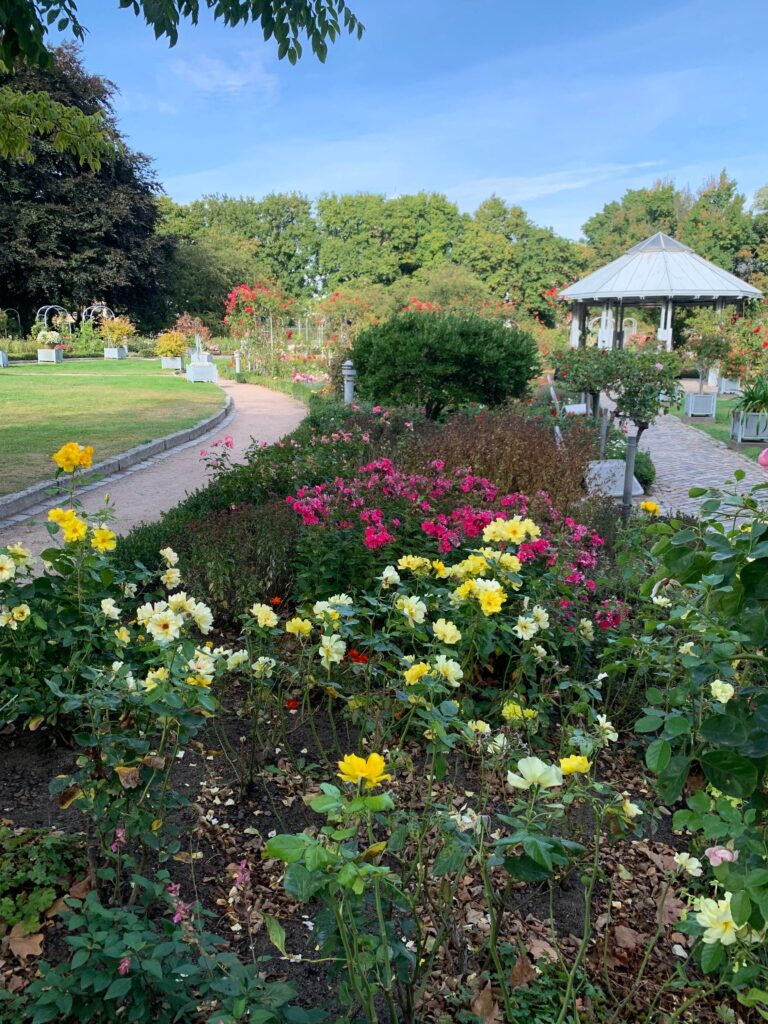 With the serenading over we headed back to get ready for our show. Having been fed with a veggie burger, it was time to hit the stage for the evening which was in the bar/reception area. Whilst it was quiet, our audience were very friendly and intently watching the show and we both played a fully acoustic set followed by a few tunes that we've written together. Post show we enjoyed talking with some of the people watching and another twitch community member who had not only travelled some distance but also made a pasta hat (for reference I have a fairly strong accent and said the words pass the hat on stream recently but it was heard as pasta hat and so it is now very much a thing)! The perfect way to end a very relaxed gig for day 3. So far I'm loving the fact that the gigs have been such different settings but most importantly the people that we've met along the way! The world is full of wonderful people if you just say hello to them!