21/09/22-Cologne and Düsseldorf
The day began in Cologne with an early start, (have I overused this phrase by now, most definitely) to accompany Lea to cologne train station. I had some free time as she was heading to Brussels to film a video. A mug of tea the size of my head in hand, and I spent the first part of the morning doing some admin, with a view of the cathedral in the background. With the world waking up, I then wandered towards the river and enjoyed the views, although a very cold mist was in the air! With Lidl my first stop of the day, I then wandered through the old town and towards my planned destination, the chocolate museum! Yes, you read that right! And it was in collaboration with Lindt!!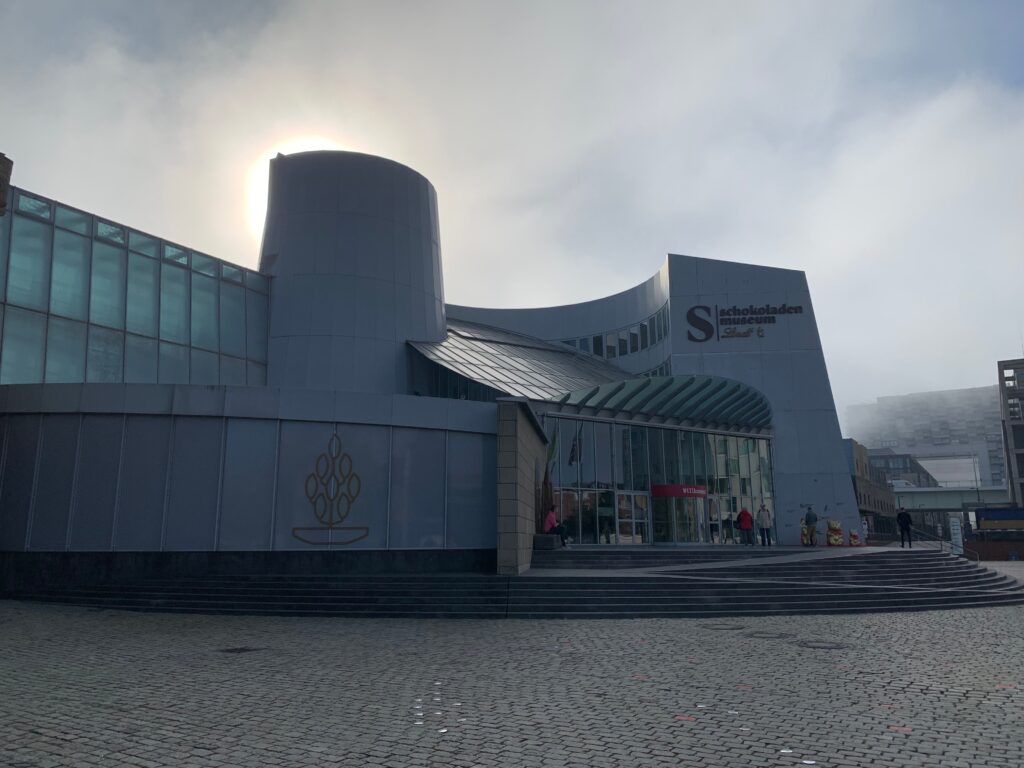 Receiving my first chocolate as I walked into the museum, there was plenty of information on how cocoa is grown, harvested, and turned into chocolate. The main attraction however is definitely the next part of the museum. Here you get to take a look at a working chocolate production line, taste a chocolate with the help of a robot, and try some chocolate from a chocolate tree! A stroll through the rest of the museum, with less tasters, and I decided to have one final bit of chocolate in the café before heading back to town, once again down the riverfront. I took a quick look in the cathedral and then headed back to Brühl to collect my belongings.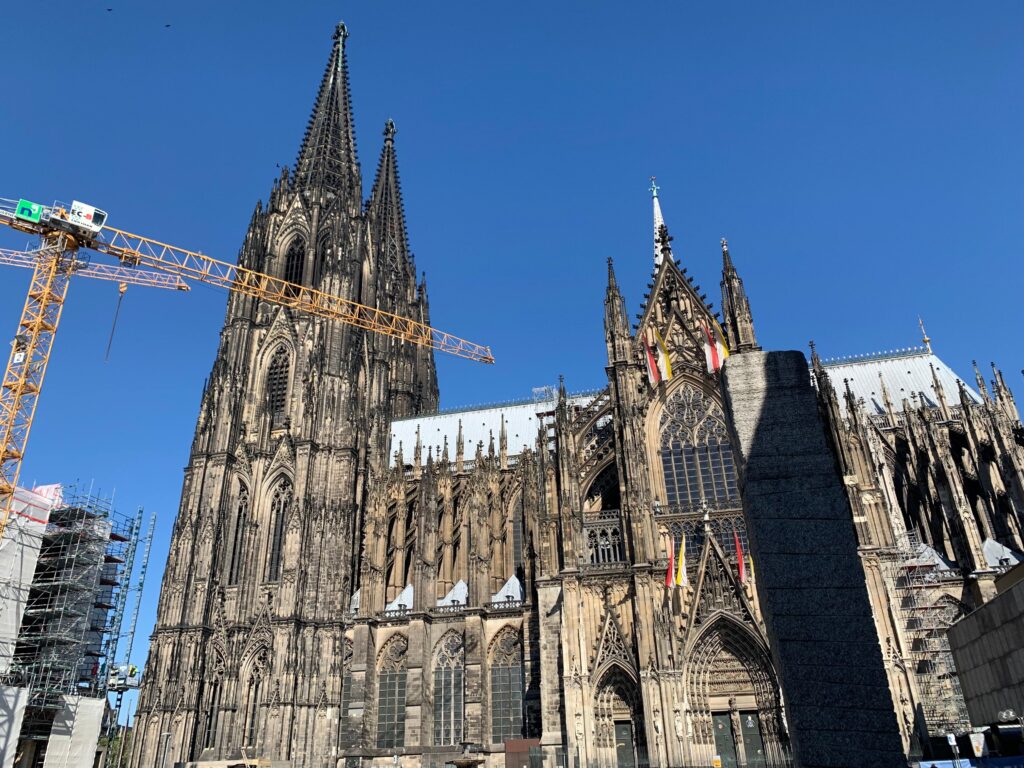 After meeting Lea back in Cologne station it was time for our onwards journey to Düsseldorf to play our final show in Germany of this tour. We met Carolyn in Hamburg and she reached out to ask us to play a living room show. With just enough time to add it to our tour itinerary, we were delighted to spend some more time hanging out, and meeting her lovely family and very cute dog! Being treated to some homemade Pumpkin soup, we were made incredibly welcome, and before we knew it it was show time. We had another wonderful audience, silently watching, and a stage dog, and it was the perfect gig to conclude our overseas gigs! Yet again the generosity of strangers turned friends was on full display and we couldn't be more grateful to Carolyn, Patricia, Florian, and Darcy the doggy for welcoming us into their home!