22/09/22-Returning to London
And just like that the time had come to leave Germany, and head back to the UK! Waking to a delicious breakfast, and an accompanied journey to the train station with Darcy the doggy (the only way to go to catch the train), we said goodbye to Carolyn and headed back to Cologne for our onwards connection to Brussels. Even at this point, European trains are exciting to me as they have lots of things that we don't have in the UK. From Cologne to Brussels the only available seating was in the train restaurant. Yes, they have a restaurant carriage on board, not just a grab a snack area, but a sit down restaurant area! In order to sit there we did have to order a drink, so orange juice in hand I very much enjoyed the civilised experience.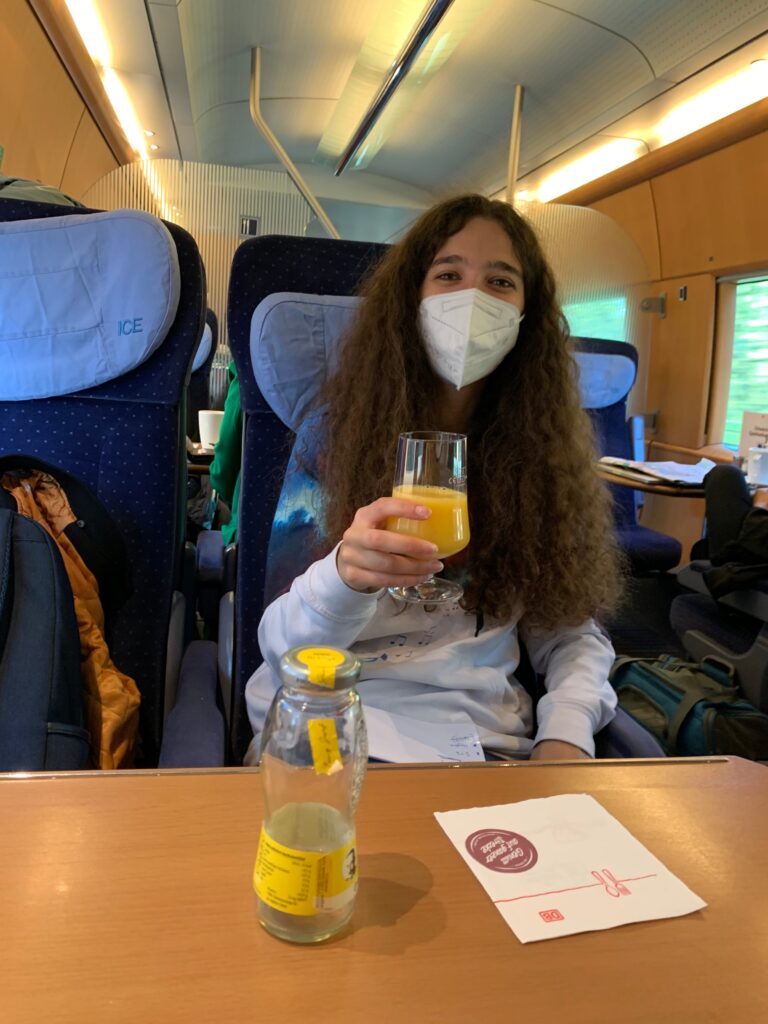 Arriving in Brussels well ahead of our scheduled Eurostar, we found a piano to play for a short while, and then relaxed, both feeling the effects of 2 and a half weeks on the road. A Eurostar journey later and we were back in the UK, albeit now a little colder. I was reminded quickly of London being London from the grunts of a man desperate to race past to be one step ahead in the queue leaving the station. The taste of pollution on the underground another sign that we were well and truly back! With just one gig left of the tour, it's crazy to think that it's all coming to end!