Stuttgart-10/09/22
Waking up in Stuttgart, we had a full day ahead to explore the city before our gig. We decided we should join the free walking tour to get a feel for the city centre and learn a little more about the history. The tour began opposite the central station and took us past the old and new palace, the town hall, marketplaces and main shopping streets,  providing some interesting knowledge, although admittedly we struggled to understand some of what was being said as the English was a little hit and miss at times.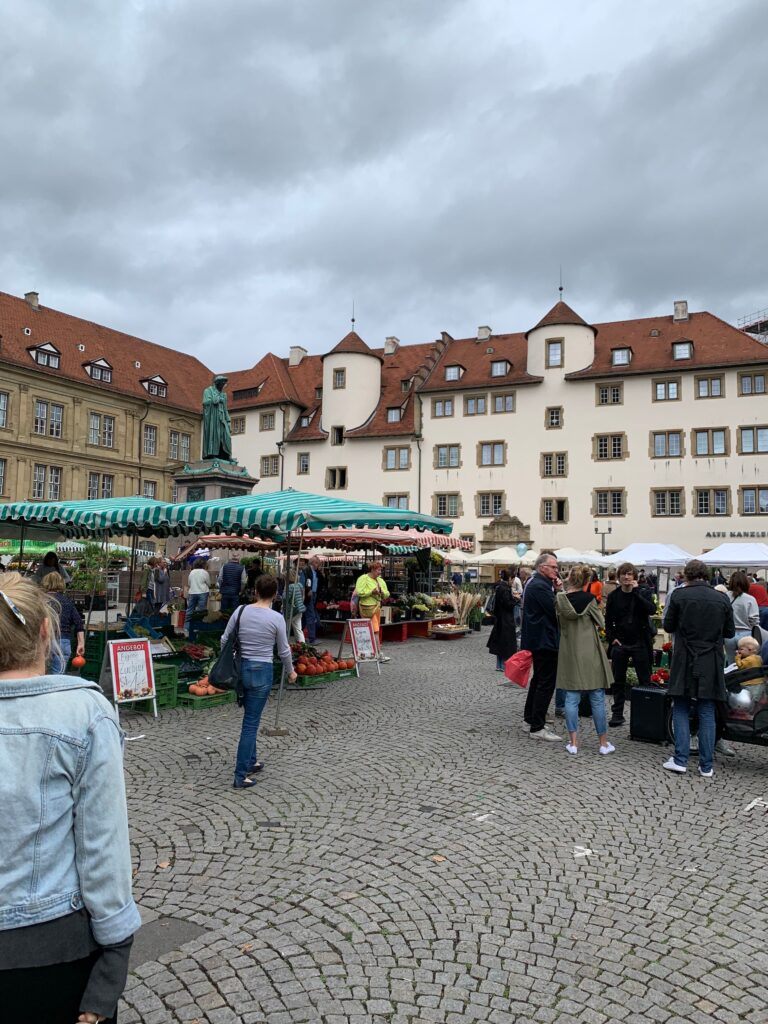 Having taken in the sights, it was already time for lunch and a further stroll around the city. It was great to stumble upon some live jazz music, a man offering chess matches in the street, and the fruit and vegetable markets. With the day seeming to fly by, we headed back to get ready for our gig. Another 2 trams later and we made it to our gig, a living room concert in the home of an amazing painter! (Once I have his permission I'll update this with a link to his work!)
A few months earlier he had commented on an Instagram post about the tour, offering to host us for a concert, but apart from that we were complete strangers. Yet the evening was amazing in so many ways! Firstly, the candlelit room. Secondly, the attentive audience who let us not only play songs but tell the stories behind them with every detail. And finally the feeling of connection when strangers get together and share an experience, and suddenly you have a room full of new friends. The evening followed a slightly different format to our previous gigs as we alternated between songs rather than doing a separate set each. Not only was the gig great but we also made a very generous amount on the hat passed round after the show, which means we can eat well tomorrow! With the next day once again fast approaching, we headed off to get some rest before our morning train journey!
Stuttgart was another reminder to talk more with strangers, share experiences, and that the world is a truly wonderful place!