17/09/22-Vienna and Linz
With a wonderful nights sleep on a very comfy bed, I awoke to one final morning in Vienna. Along with my boyfriend, we headed out into, the much colder, city centre, to have brunch at the famous Café Central. Joining the queue of other tourists we waited a few minutes before walking past the pastry cabinet and to our table. Tempted to eat cake for breakfast, but deciding to put health first, we opted for a hot drink and a few other breakfast items. The decor and service is brilliant, as was the food, so I'd recommend a visit to anyone visiting Vienna.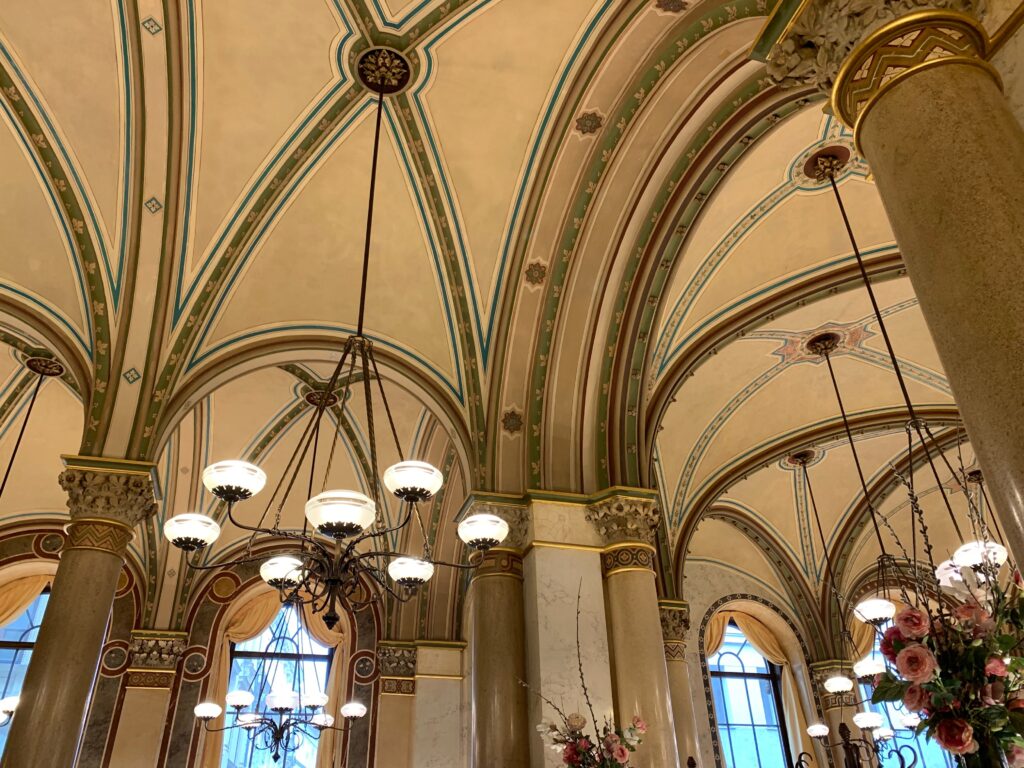 A slow stroll back to the hotel to collect our belongings, via some of the incredible architecture in the museum quarter, and we headed to the station for our onwards journey to Lea's hometown, Linz. The third largest city in Austria, the journey began well with another double decker train, much to my excitement. Whilst arriving to an equally cold and a tad drizzly station, we headed into the centre to do some exploring.
We explored the many pretty churches, cathedral, and shopping streets but, with rain hitting thick and fast, we headed to a restaurant, Gelbes Krokodil, to try some traditional Austrian cuisine. Next, it was time to head to the evenings venue, Alte Welt. A cosy cellar space and candlelight awaited, and we played a fully acoustic show to a silent audience. With a full room, it was another lovely gig, and a pleasure to perform for such a kind and welcoming audience. Some post gig conversation ensued and then it was time to head to Lea's family home a little out of town for a little more rest.